Sweet stones with decoupage
The day has come to do this pending task that I had. "Decoupage with stones" Yes! I have finally made this beautiful idea. I was very excited to see what it would look like, and … Vòila, here it is! decorating our Christmas and sweetening our parties. What I like most about her is that she does not get fat!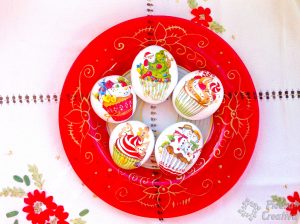 What is the Decoupage?
Decoupage is a technique applied to wood, glass, cans, etc. The technique consists of decorating a surface by gluing images of napkins, prints on paper or even cloth. For this a type of glue or special varnishes is used. (I have seen that many people use white glue or some special product, for example, the product Mod Poge).
Well, without further delay, I show you this recipe that, although it seems easy to make, has its secret ingredients. These ingredients are the patience and love to this DIY. Let's go to try it!
Materials
These are the materials you need to do decoupage with stones.
Stones
White acrylic paint
Decorated napkin
Scissors (optional)
white tail of a carpenter
Water
2 flat brushes
Varnish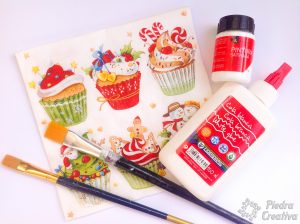 Step by Step
Before starting, prepare the table or the surface by placing newspapers or plastic, wear clothes that do not mind getting dirty and ready! Now, you are ready to begin!
Cut out the napkin drawings
Cut or tear with your fingers around the drawing very carefully, if you tear it, the paper will be more integrated into the stone, if you find it difficult, you can cut it with scissors.
Choose and wash the stones
Once you have the stones that fit the drawing of the napkin you want to paste, the next step is to wash them well with a brush, water and soap.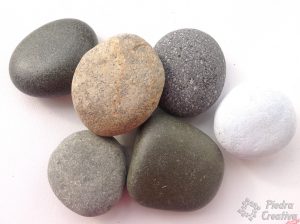 Paint in white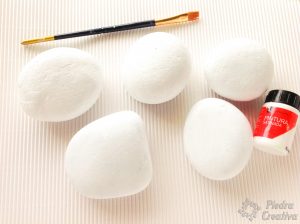 Apply 2 or 3 layers of white acrylic paint to each stone, remember to let it dry very well between each applied hand.
Separate layers from the napkin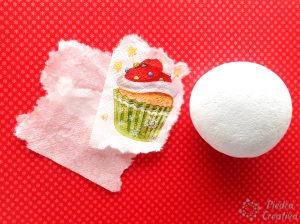 Normally napkins bring 3 layers of paper, you only need the drawing, the rest we discard.
Prepare the glue
If you choose the glue, the best option is the white carpenter glue. Make a mixture of 1 part of glue and 2 of water.
How to apply Decoupage on stones.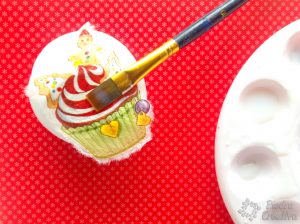 Once the white paint is completely dry, apply a thin layer of glue on the stone. Next, place the cut napkin only in the center of the drawing. Then apply glue with the flat brush, which extends from the center to the ends (this way you will avoid that the compress forms wrinkles) without soaking the brush too much so that the paper does not break.
Apply varnish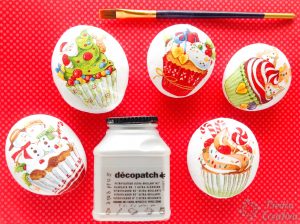 Once the decoupage craft is well dried with stones, protect with an varnish that does not damage the paper. In our tips section, you can find several types of varnish you can find in the market. We have used the Decopatch Vitrifier as it is suitable for this craft, besides being able to use it to make other crafts with kids for its water base and not be toxic.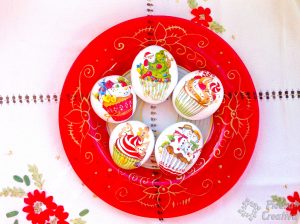 We already have our Christmas sweets fresh out of the oven! They are also light and … They will last us all Christmas!
We show you a link to Pinterest where you can see the beautiful things that can be done with Decoupage.
We hope you liked it and we invite you to comment if you like this DIY.
A kiss and enjoy creating with PiedraCreativa
[Total:

3

Promedio (Average):

5

]