DIY Noughts & Crosses
This time we made the classic game "Noughts & Crosses". A game and craftsmanship for children and adults. As you can see, the crafts and games is compatible. In addition, this game is very easy and fun for children, they love it.
How to do the game Noughts & Crosses in rock painting with SpongeBob and Patrick?
It is very simple, the most important is to use the following materials:
Small smooth stones
Acrylic paints (yellow, pink, white, blue, black).
Pencil and rubber
Special markers
Small cloth bag
Acrylic varnish (best spray)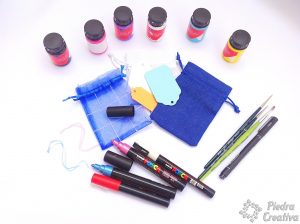 Here are the steps to follow to create this DIY
To start painting you must to choose similar size stones. We recommend use white stones (or the clearest stones you can find), then wash the stones well.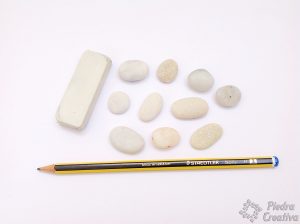 When they have dried, draw Bob and Patrick with a pencil (you can download some photo from the internet to help you).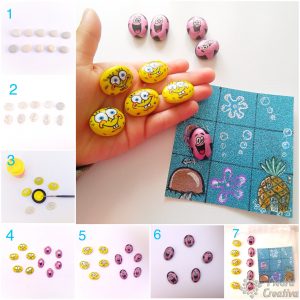 First paint the background and then (when the stones are dried) paint the eyes, mouth and the others details with a fine brush.
For the best result, it's important you wait about 20 minutes for the paint to dry to apply the second layer.
Profiles and draws the details with a fine point marker.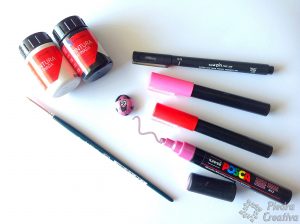 We have used black, red, white, pink, black, blue and gold markers for SpongeBob and Patrick.
To finish, do not forget to apply varnish to protect your craftsmanship.
We have used some small bags (with our custom details) to do the game board and have a container to store it.
More ideas to create your game.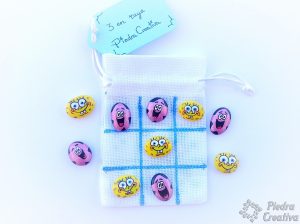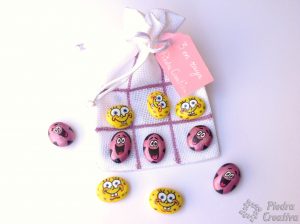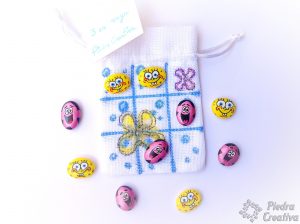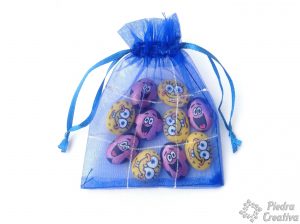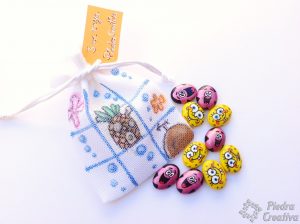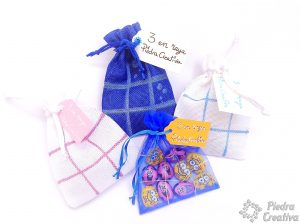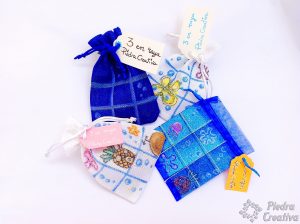 Now It's time to play! Have fun with the kids
Special gifts
Do you like our other games made?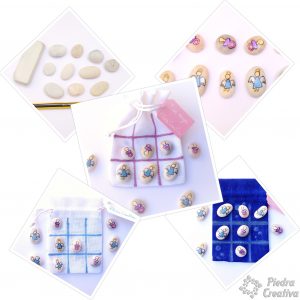 Remember that in the "Kids" section you can find more craftsmanship to play with the children or to make them together. Do you like these DIY?
Play and enjoy with PiedraCreativa
[Total:

1

Promedio (Average):

5

]