A father … a treasure!
This Father's Day craft done by painting stones shows the union between the father and his children.
This type of DIY is ideal for those special days like your birthday, father's day or any important date for you.
You do not need to be an artist to create a nice craft that reflects the love you have for our father. With basic materials and illusion you can do a variety of original craftworks.
The materials that have been used in this decorative painting are:
Small round stones.

Acrylic paint for crafts and markers for details.

Brushes of different sizes.

Scissors.

Thick or small strings.

Thick paper or colored cardstock to create the picture.

Glue

Acrylic varnish (to protect our work).
Main steps to do this DIY:
Find a pattern of the drawing you want to make. You can inspire with drawings on the internet, or use your imagination. You can also use as a example our own work. 🙂
Once we know what we want to achieve, we choose the small stones that will form the drawing.
We create the background landscape using other decorative cards or painting it.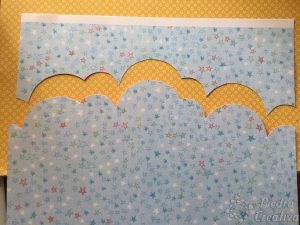 We paint the stones with bright colors and contrast with the landscape.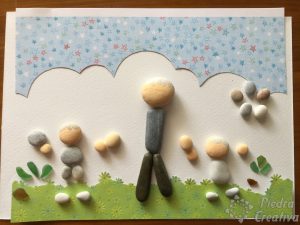 We use small strings to attach objects such as balloons or hands and feet.
We stick all the stones and elements in the sheet.

If we like, we can apply varnish with spray. With the varnish we have a more professional finish and help protect the DIY.
If you have any questions or want any special details do not hesitate to contact us and we will be happy to help you.
We already have our special craft dedicated to that special person. I'm sure he'll love it!
Anyone can

be

a father, but it takes someone special to be a dad.
If you liked it, remember that you can also make DIY to dedicate to your loved ones. In our blog you can find more jobs dedicated to special people like friend, women, children or friends walkers. Surely you have special people you'd like to give them something like 😉
Enjoy creating with PiedraCreativa
[Total:

2

Promedio (Average):

5

]