Painted and decorated feather in stone
This simple feather painted in stone is a good idea to decorate your home with a great paperweight.
To make this DIY you will need these materials:
1 elongated stone
Pencil and rubber
Blue and white acrylic Paint
Brush
Awl
Black and pink markers
Silver glitter glue
Varnish
Here is the step by step:
Wash the stone
Remove dirt with a brush, soap and wáter.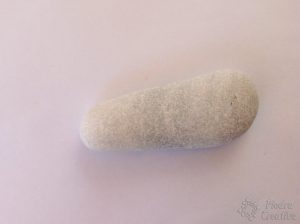 Draw with pen the feather on the Stone
Draw with a soft pencil the silhouette of the feather you like, in Pinterest you have many ideas on how to do it.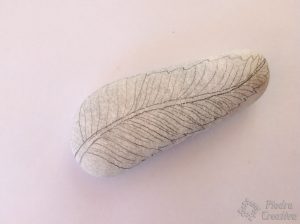 White paint with acrylic paint
Paint the white stone, if it is very dark, apply two layers and let it dry well between each layer.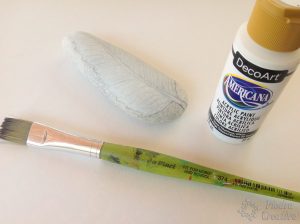 Paint each space of blue and pink
First you paint with pink and blue and continue to outline the spaces with the wide black marker pen.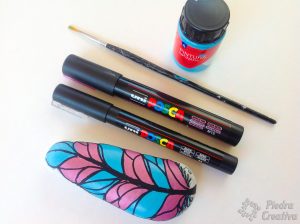 Profiles with the black pen the contours and spaces of the feather
Once you have the spaces delimited, make different drawings and see creating your own mandala feather.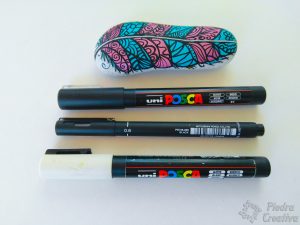 Paint the dots with the punch using white paint
Apply with the punch the white dots to create of pointillism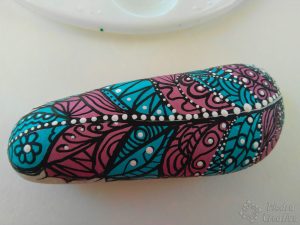 In this video I show you how I made those points, you will see that it is very easy
Apply a little shine with the glitter glue
This type of product gives a very original aspect to your craft, we love it 😉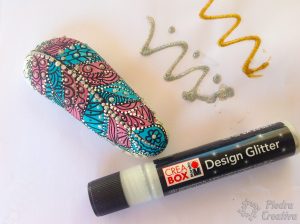 Apply two varnish hands
To protect this beautiful craft apply a pair of layers of varnish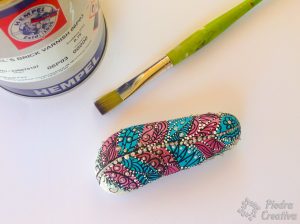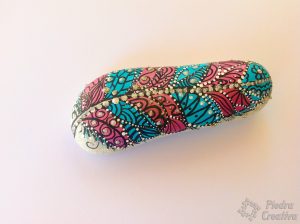 You will see that in a very short time you will have a nice DIY.
We hope you liked it and as we always say… enjoy painting with PiedraCreativa
"A feather can mould a stone if moved by the hand of love." – Hugo von Hofmannsthal
[Total:

1

Promedio (Average):

5

]