Pointillism craft with the centenary tree
Here are the materials and steps for doing this DIY:
Materials for painting stone with pointillism
Smooth stone

Pencil and rubber

Brushes nº 0 and nº 4

Acrylic paints green, blue, yellow, black, white, gold, Brown

Markers: fine black (for profiling), white, red, gold, yellow and orange

Sticks, punches, toothpicks


Varnish
Step by Step
Before starting to make crafts with stones is important to keep in mind:
Wash the stones
Wash the stone to remove the dirt and the paint will get better.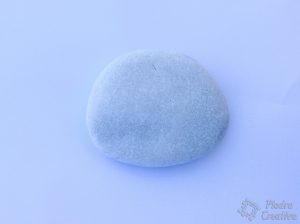 Paint white
Paint a circle with white acrylic paint, so that when painting the tree it will look more alive.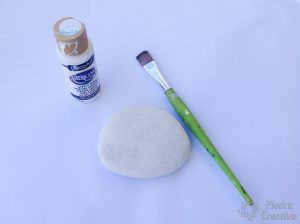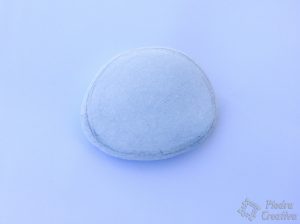 Draw with pencil
Gently draw the tree with the pencil.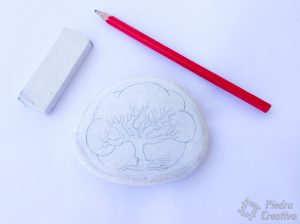 Profiling with marker
Profiles the entire outline of the drawing with a fine black marker.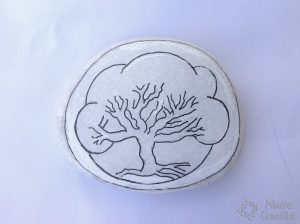 Painting with acrylic paint
Paint with the acrylic paint of colors all the tree to later go filling with the points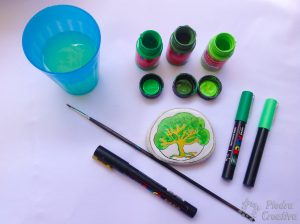 Apply paint with chopsticks, punches … "Pointillism technique"
When the base has dried, take some paint and dilute it with a few drops of water until the paint is more fluid.
Apply the paint with different sizes of sticks or punches. You can also use felt-tip pens but you better use them for the smaller details.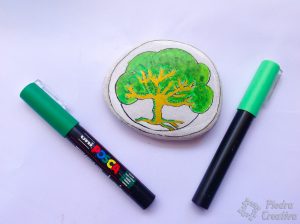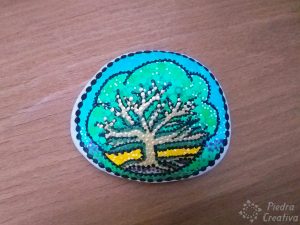 Do the same with the circle outside the tree and enjoy experimenting.
Give luminosity
With the white marker you see small points, as if the light reflected and crossed the tree.
Varnish for the final result
As we always say, it is very important that you protect the craft with acrylic varnish so that it does not get damaged.
If you want more inspiration (and tips for this type of crafts) look at our mandalas painted in stone. You can also see the post of how to paint stones with nail polish.
Soon we will put on the blog the video of Instagram and the step by step of the crafts with stones for children. Do not miss it! 😉
Enjoy with PiedraCreativa
[Total:

2

Promedio (Average):

5

]