How to paint a mandala in stone?
Learning to make mandalas on painted stones is an activity that I love and if you add the benefits that it adds, surely you also aim to do this DIY. If you want to know more about the benefits and meaning of mandalas here we leave this link to you to discover more about them.
Materials for painting mandalas in Stone
Stones
Pencil and rubber
Brushes nº 16, (nº 0) and (nº 10/0)
Acrylic paintings
Nail polish
Special markers
Acrylic varnish
Step by step to make this mandala in stone
To start this DIY you can choose a smooth and circular stone, although that depends on your imagination and the DIY you want to perform, in the art of painting everything is valid 🙂
We have used a stone that we used before to paint try the colors of another DIY. As we did not use it in the end, we have reused it now and we have obtained a good result.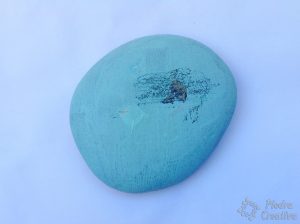 Wash the stones
First we wash the stone with a brush to remove the dirt or dirt it may have, and then pick the paint better.
Paint the stone with white
My recommendation is that, before drawing, apply a layer of white acrylic paint so that the drawing and colors are better defined, but if you prefer to use a different color base give two layers of paint and then draw with the pencil gently.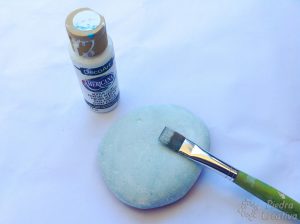 Draw with pencil
Draw gently with the pencil to guide you to the drawing you make. If you want more ideas I leave you a Pinterest link, then you will surely find some inspiration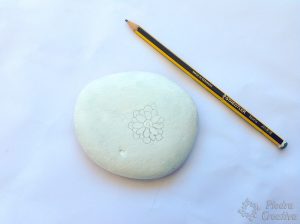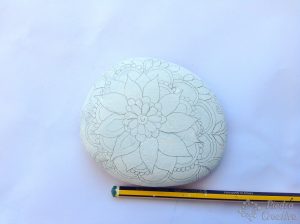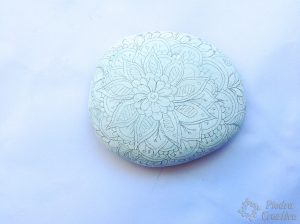 Painting with acrylic Paint
To paint this DIY with acrylic paints use a fine brush. Mix the same colors with white to make different tones.. You will need a container with water to wash the brush and paper napkins to dry it.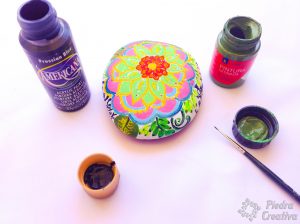 Paint with markers
If you choose this option, mix the tones in each space or outline them with different colors.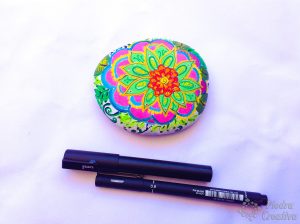 Painting with nail polish
You can also paint with nail polish but, in that case, choose a brush a little thinner and put near the nail polish remover with cotton or paper. From this you can go cleaning the brush from time to time because if it will not dry and you will have to throw.
Profiling with black marker
To define the drawing and give a greater depth, outline the outline with a permanent black marker or special stone marker.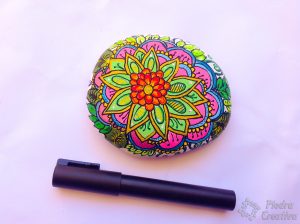 Apply varnish
It is very important that you protect your work with acrylic varnish, thus giving you a better result.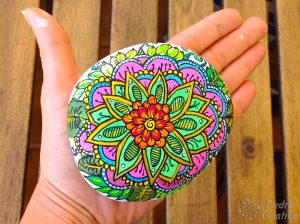 And we have this pretty mandala full of joy.
If you have any doubt or suggestion, you can leave it in the comments section, we will be happy to know what you think.
A huge kiss and …
Paint and enjoy with PiedraCreativa
[Total:

0

Promedio (Average):

0

]