How to paint a Tiger on Stone
Hello to everyone!
Today I bring you something more realistic with these steps to paint a Tiger on Stone.
Materials
For this DIY I chose a large stone with one of its sides flat.
Then I washed it with soap and water, waited for it to dry well, helping me with a rag to remove the moisture at the beginning.
The materials I use are Giotto's special markers, as usual. And also, on this occasion, I used a pencil to make the sketch on the stone before starting to color.
Step by Step
We make the sketch with pencil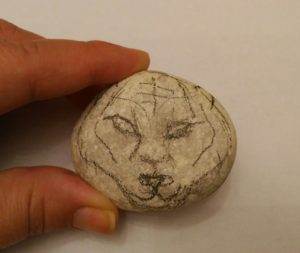 Then we applied the color.
The colors chosen have been: white, black, orange and yellow.
First, we choose the white as a base and then apply orange.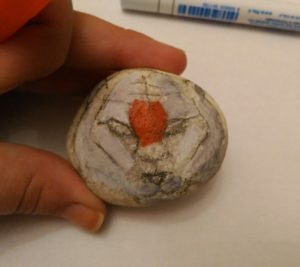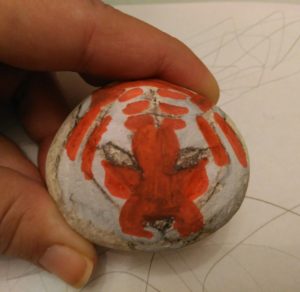 Then we continue with the black to mark the stripes of the fur.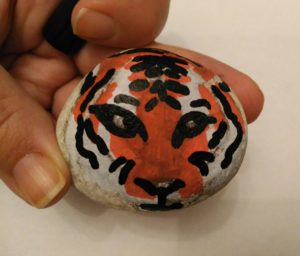 We continue with the yellow to give color to the eyes and give light to the skin.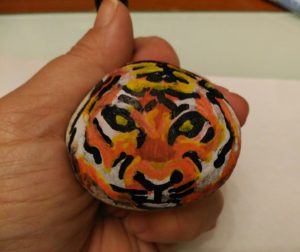 At the end, after mixing and trying to look pretty, it looks like this: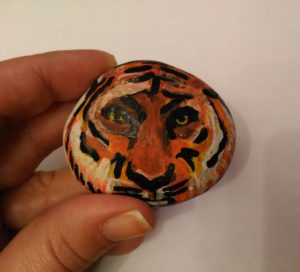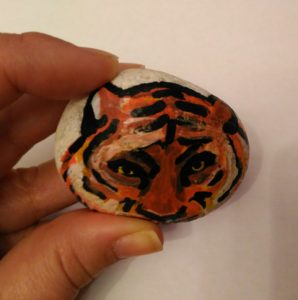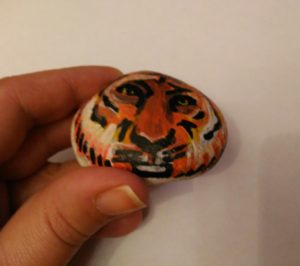 I hope you liked the result of this beautiful and ferocious animal and we encourage you to make your own creations.
Until next time and a hug of IcalleIlustration and PiedraCreativa! 😉
[Total:

4

Promedio (Average):

5

]