Abstract stone – swirl of imagination
Life is a whirlwind because we never know which are the best decisions and which is our way.
This is the story of this stone, with the touch of brilliance that brings the gold and silver, combined with a turquoise blue that gives us joy as the blue sky on a sunny day.
Materials needed:
1 smooth stone

Brushes

Pencil and rubber

Acrylic paints: white, bronze, silver, gold and turquoise

Black marker pen

Acrylic varnish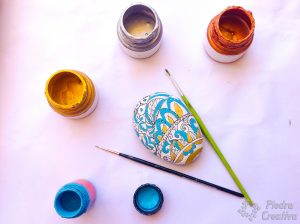 Steps to make this DIY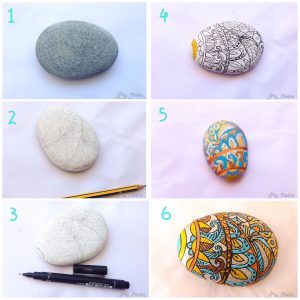 Wash the stone
Before starting to paint as on any surface we must make sure the surface is clean.
Choose preferably a smooth stone, in this case I chose a slightly porous one and the truth is that it is noticed in the result (the drawing is not defined)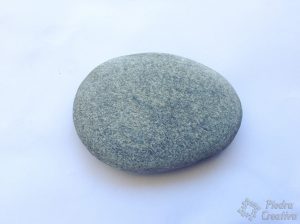 We have painted the white stone to better highlight the colors that we have applied.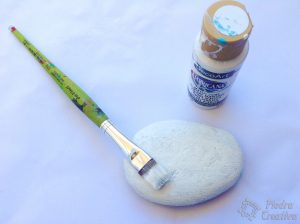 Draw the stone
Draw with the pencil, if you want more ideas you can look at Pinterest.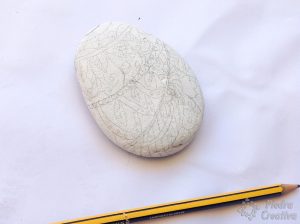 Profiles with markers
You can profile before painting with the paint or you can do it later, I prefer to do it sooner. Use a special or permanent marker pen.
Painting with acrylic paints
It uses good quality in the paintings, it is preferable to invest a little because, the truth, it is worth it and then you get good results.
If you want to know what materials you can use, we leave you this link tips for painting stones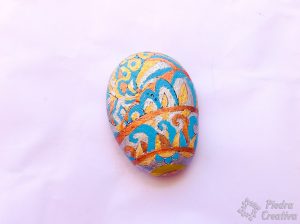 Details
To have a good result, profile again with the marker. Give him some details to give depth and make it more colorful.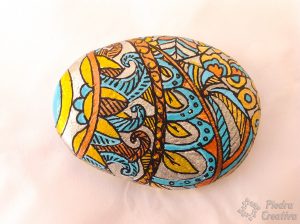 If you are wrong there is no problem, wait for it to dry and repaint the same color and repeat the profiling.
Special points
To highlight we have made some points around the drawings, some in white and others in gold, you can use a fine brush, a punch or markers.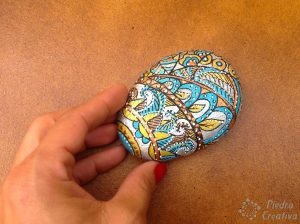 Final result
Apply varnish to all your painted stone DIY, it is important that you protect them so that they will last and you can clean them without the paint getting up and spoiling.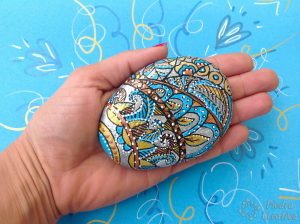 We hope you have enjoyed this abstract stone with the swirl of imagination and encourage you to do something similar but with your imagination.
If you like Mandalas you can also get inspired and know their benefits and the meaning of mandalas or some examples like the mandala flower
A huge kiss and enjoy painting with PiedraCreativa
[Total:

2

Promedio (Average):

5

]