A special tree to remember
Trees with painted stones are great DIY to give to that special person who has helped a large group. In this particular case, what better than giving it to a great teacher who has done so much for our children?
Thanks a lot Teacher Ana!!
Materials to do this DIY
Stones

Pieces of wood

Acrylic paints green, yellow, orange or red.

Brushes

Pencil and rubber

Special green, gold and black markers

Hot glue or silicone

Varnish

Sheet or cardboard


Frame of a painting
Step by step to make the tree to remember
To begin this manuality you will need as many stones as children are in the school and some more for the floor of the tree.
Make a composition to see how it could be

.

Fisrt example: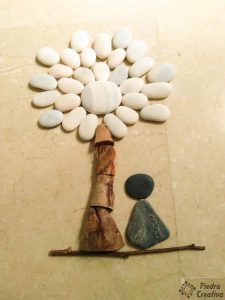 Second example: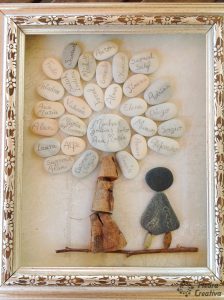 Wash the stones
Wash the stones so that the paint is well fixed.
Painting with acrylic paint
Paint the leaves' green stones giving them a pair of paint hands. Wait for them to dry well between each layer.
When it has dried, put green paint a lighter shade, if you want you can use white to brighten.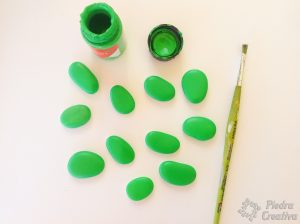 Paint with special markers
To imitate the leaves, we have used 3 different colors, 2 green and the golden color: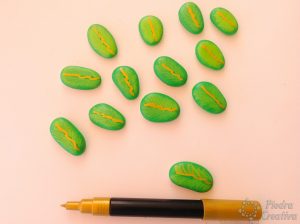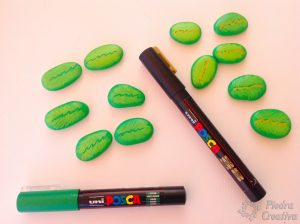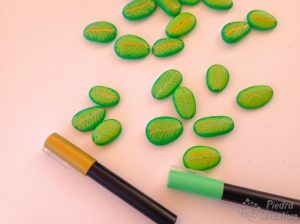 How to paint the center stone
To paint the center stone begins by applying the yellow and continuous tone to the red, to end with the green by the edge.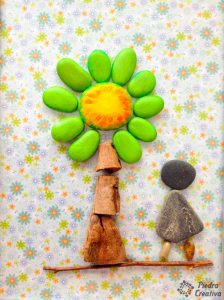 Write the names with a pencil
Use a soft pencil and write softly the names on the stones. When you have them all, review the names with a black marker.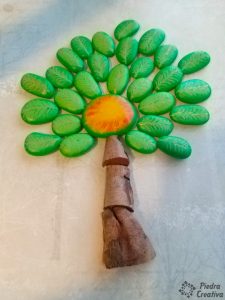 Important to keep in mind
I recommend that you gradually adapt the stones with the names. Go forming the tree to see the composition of how it is left, do it before you paint the names with the marker, so you can erase and change the address of the names if you need it, that will depend on where you place the sheets.
Glue
the stones
Use a flexible glue, and glue the stones on the card or sheet, starting from the bottom up. When you reach the part of the leaves, glue the central Stone.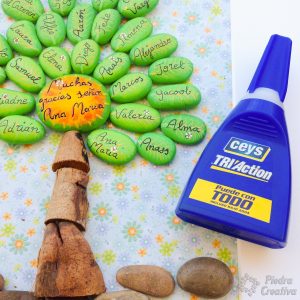 Use varnish
Then apply the varnish carefully very gently trying not to stain the sheet.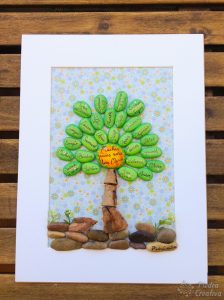 Frame your tree of names to remember
All you have to do is put a nice frame and finish your work. We have used one from IKEA which are quite affordable and simple.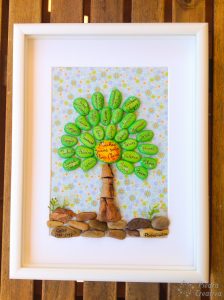 This is the final result.
If you want to see other special gifts, we leave you the video of how we made a ring of painted stones, the heart for a great friend, the value of the family, …
A big kiss and you know…
Enjoy painting with PiedraCreativa
[Total:

2

Promedio (Average):

5

]