What is Yin and Yang?
Male, female, dark, light, … the Yin Yang refers to this set of dualities in which they need each other.
In this very interesting article of the Personal TAO blog you can know more details of what the Yin Yang is.
Materials to make this Yin yang
Stone
Brushes
Compass or cover
Pencil and rubber
Blue, white, black and silver acrylic paints
Sticks and punches
Varnish
Step by step how to make a Yin Yang in painted stone
To start doing this DIY, the first thing to do is:
Wash the stone
It is important that the stone is cleaned so that the paint grips better.
Paint the stone
Paint the stone with two layers of blue paint (and let it dry between each layer).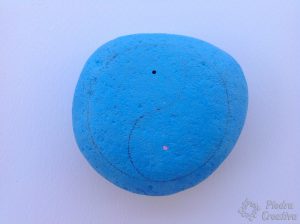 Draw with pencil
With a lid or compass draw a circle with the pencil and, starting from the middle, do the Yin and Yang. If you find it difficult you can use another smaller plug to make the rounded part.
Once the blue paint is dry, paint one part black and profile the circle to close it.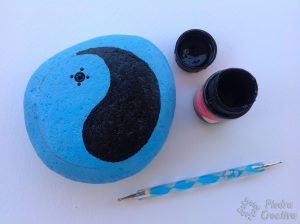 Use sticks, punches, etc.
Find the center of each circle of Yin and Yang and begin to paint the points. Then add 2 large circles to the side and two smaller circles and continue with the silver and white. To finish, it fills with pointillism the background with the opposite color of each space.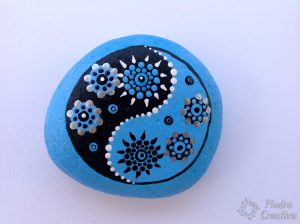 Protects with varnish
Finally apply a couple of layers of varnish and protect this beautiful craft that mixes the Yin Yang with the art of mandalas.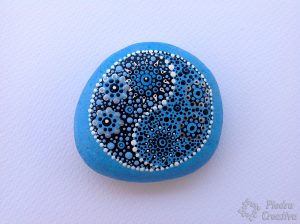 Ready! A simple Yin Yang to remember that, neither white is white, nor black is black, because when they are united they generate different shades of gray.
We leave you other interesting ideas that you can see and realize. Surely a great job inspires you.
Enjoy with PiedraCreativa.
[Total:

2

Promedio (Average):

5

]